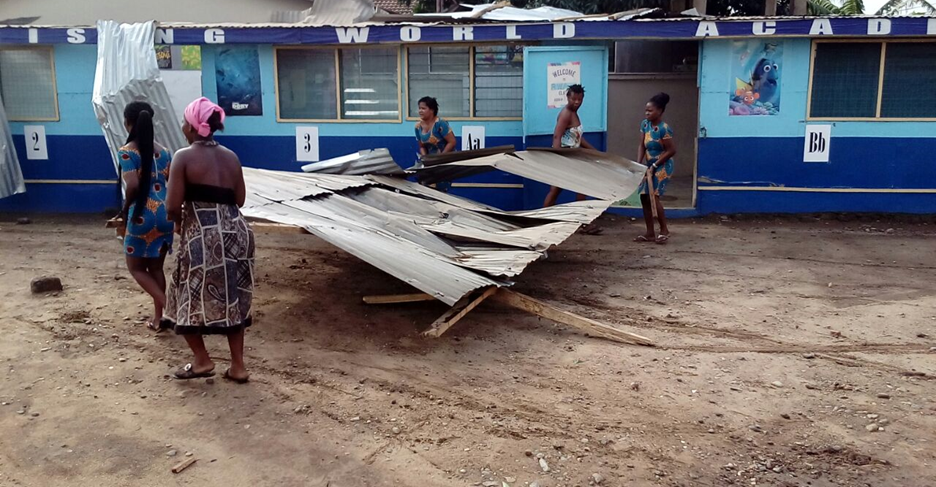 ---

31st January Storm Disaster
On January 31, Rising World Academy School had its share of the devastated rainstorm that hit Greater Accra Region on Tuesday 31st January, 2017.
The rainstorm ripped off three (3) roofs out of the four roof system of the school building leading to a challenge in our school operations.  Despite the challenges, school is still in session because the parents did not want the school to shut down and their children staying home.
School is still in operation but need to be repaired.  We also need to replace and expand.  We are looking to get new school structure to serve the purpose of a sound learning environment for our students.
We are appealing to anyone that God will touch his or her heart to donate toward this project.  May God richly reward you for your thoughtfulness.
The Pictures Below Show The Level of Damage to the School Building:
---